Image source: Twitter
Late last year, Twitter unveiled a new, but not unfamiliar, feature for their mobile app: Fleets! Now, this had users buzzing with mixed reactions. However, Twitter Fleets can also be a new way for you to reach your audience.
Twitter rolled out this feature to allow people to talk about what's happening without the pressure of being so exposed and racking up likes and retweets. So whether you are a content creator, a business owner, a marketer, or an industry professional, Fleets are a new way to start conversations with your followers and share relevant or time-sensitive information. You have to try it out!
So what exactly are Fleets?
According to Twitter, "Fleets are for sharing momentary thoughts – they help start conversations and only stick around for 24 hours."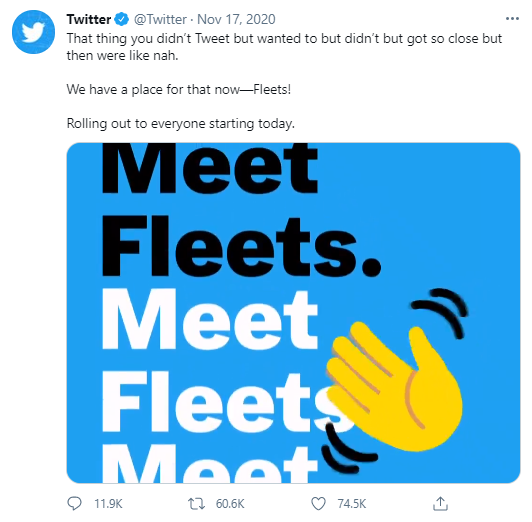 In other words, Fleets are basically just like "stories", but for the Twitter mobile app. You can share texts, reactions to tweets, photos or videos, and more. You'll be able to see who views your Fleets, and reply or react to others'.
Now, why should you utilize Fleets? They're easy and they encourage people to join or start conversations and share their fleeting thoughts.
To start using Twitter Fleets, all you need to do is click that Share icon on a specific tweet, and choose "Share in a Fleet" when the options pop up.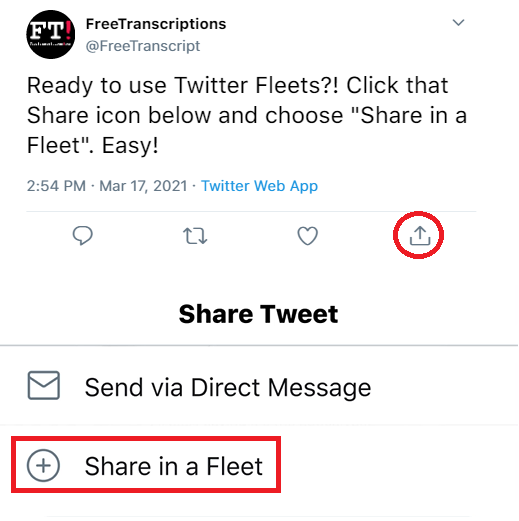 You can also post Fleets from your timeline by navigating to your Fleets feed at the top and clicking the "Add" icon. From there, you can share texts, post photos or videos, and customize it the way you want.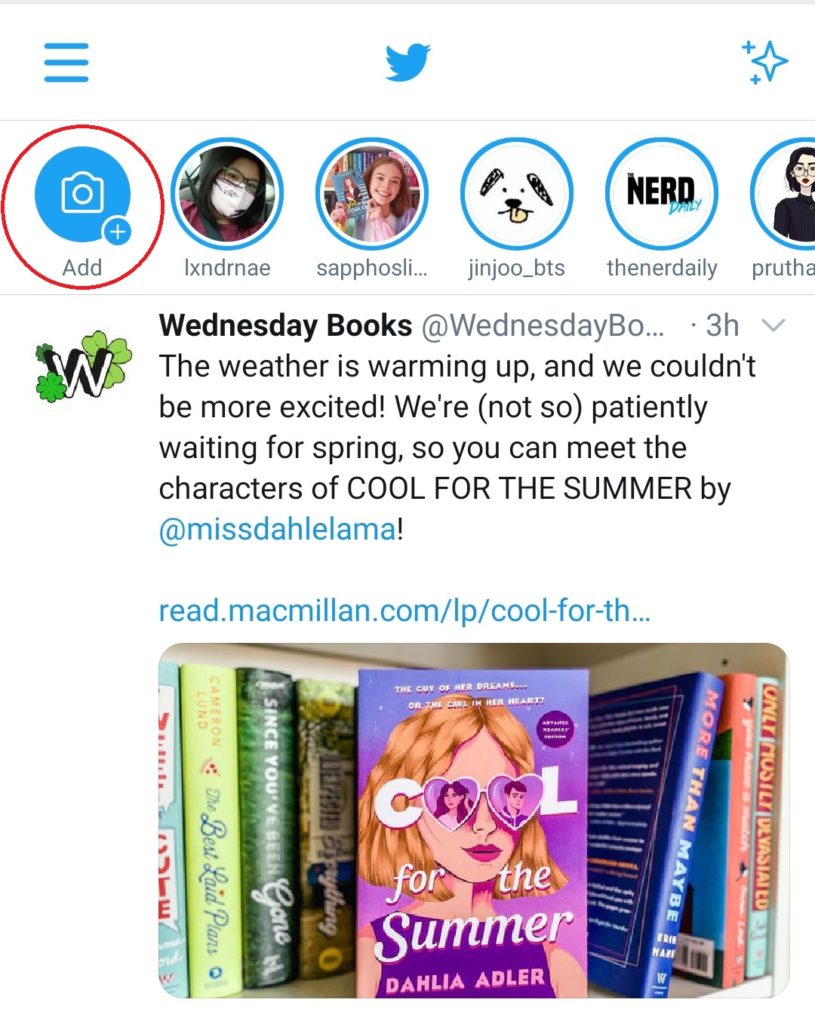 Here are 6 ways you can make your Twitter Fleets accessible to the more people
Don't use fancy fonts
Most of you will probably think fancy fonts are awesome and cute, especially when sharing a quote or an announcement. Yes, these are quite attention-grabbing in a way.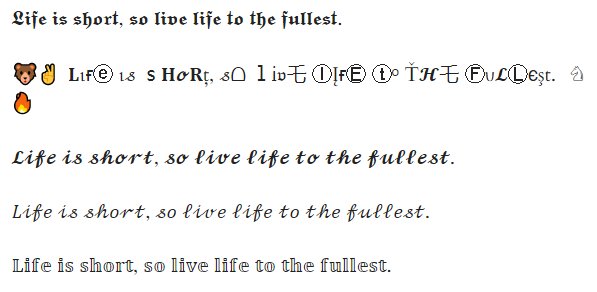 The problem is most screen readers don't know how to read texts in fancy fonts. A screen reader is a form of assistive technology that renders text and image content as speech or braille output. People with visual impairments or learning disabilities utilize screen readers. But with these fancy fonts, all you're doing is limiting their chance to read and know what you shared. Try to avoid using these and opt for the regular font options you can find. 
Avoid strange or special characters
Much like fancy fonts, strange or special characters do not make for an accessible fleet. Screen readers also have a hard time deciphering these and will also be incomprehensible to people who have visual impairments or learning disabilities. These include a few punctuation marks, typographical marks, mathematical symbols, currency symbols, and more. 
Keep texts concise and break apart paragraphs
If you're adding text to your fleet, make sure to keep it concise. If you must include longer texts, you can still make it user-friendly by breaking up the paragraph so your audience doesn't have a hard time reading. It also helps to share only key points or highlights of what you want to say, instead of sharing blocks of texts that lead nowhere. 
Put captions when you share videos
Putting captions in your videos should always be a default. Captions help the hard of hearing and the deaf community. Captions in your video Fleets can make sure all of your audience has a chance to understand and know about any information you're sharing. 
You can put captions in your videos in a number of ways. You can use a free transcription service to transcribe your audios, use mobile apps that can overlay texts into your video, or manually transcribe and type it into the Fleets when sharing.
Insert alt texts in images and/or GIFs
Did you know that you can add alt texts to the images you post on Twitter? Well, you can! And it works on Fleets, too! Alt texts are incredibly beneficial for you and your audience. People with visual impairments can rely on alt texts which describe images, screenshots, of GIFs. You'll also be able to utilize alt texts to include proper keywords that will help you be more discoverable. 
Be mindful of the color combinations
You also need to consider the overall look of your fleet and think about the color combinations of your image, the background, your texts, and more. Use a background for your texts if it's going to be overlaid on the photo. This makes them readable, rather than blending with the photo and appearing indecipherable. 
Making your Twitter Fleets accessible is easy and doesn't even cost you any money. Start using Fleets today and keep these things in mind! Every method can go a long way and make a difference for your audience.