If 300 free minutes per month isn't enough, you can purchase additional minutes.
FREE

300 minutes (5 hours) of audio per month

How to Get Additional Minutes on Your FreeTranscriptions Account

On your FreeTranscriptions dashboard, click on the profile icon located at the upper right hand of the page. 
Select "Purchase Additional Minutes".
Select from the choices available: $6 for an hour of audio, $27 for 5 hours of audio, and $50 for 10 hours of audio.
Once done, a FreeTranscriptions team member will reach out to you to complete your request.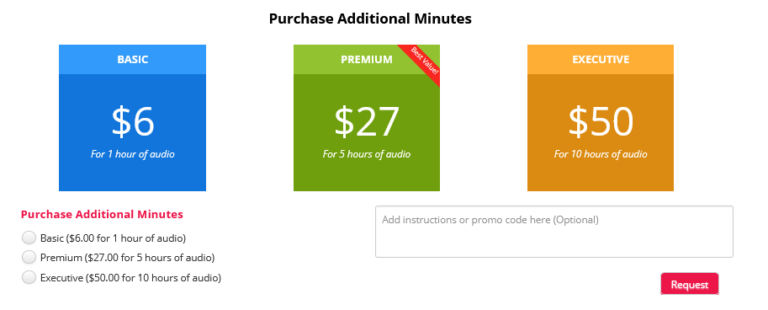 Get Additional Minutes Now!