The Ultimate Guide to Content Creation:
Blogs, Videos, and More!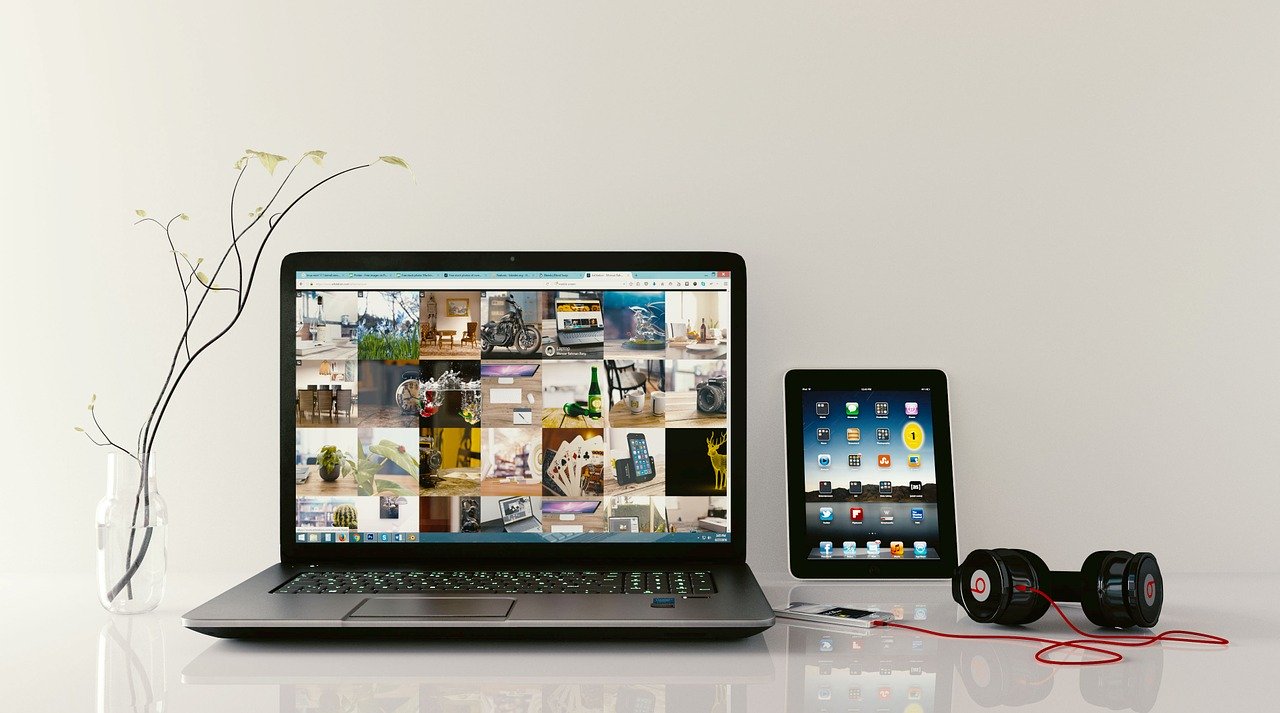 In 1996, Microsoft founder Bill Gates wrote, "Content is king." More than two decades later, the statement still rings truer than ever. As content marketing strategies grow in all kinds of industries and niches, more and more people find strength in content creation. Business owners, influencers, celebrities, and even government establishments are now utilizing various content to acquire new audiences, inform, sell, and more.
If you're looking forward to focusing on your content creation as well, you need to be ready to create different kinds of it. This e-guide will walk you through creating:
Blog posts and articles

Videos

Infographics

Podcasts

Case studies
Blog posts are some of the most common and effective types of content available. Did you know that 60% of consumers say blog posts are valuable in the early stages of the buying process? Or that 86% of content marketers use blog posts as part of their marketing strategy? If you're a content marketer yourself and you rely on blog posts and articles for your marketing, you need to make sure that you're creating and publishing blog content the right way.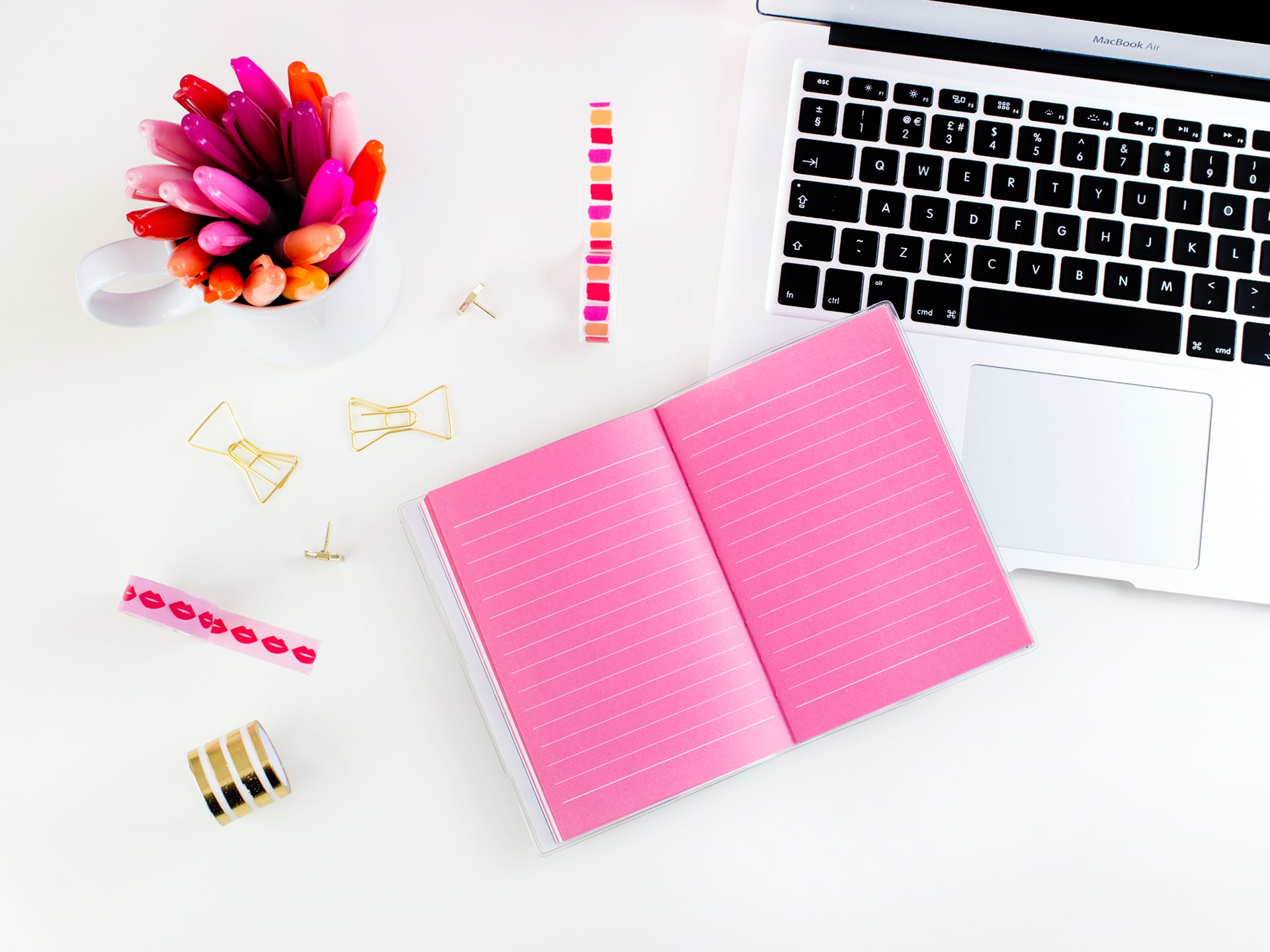 Tips for writing blogs
Know the audience
First and foremost, you need to know your audience. Who are you targeting for your blog posts? Are your blog posts for current customers? Or maybe for warm leads? Are you targeting a specific niche or audience, or are they for specific industry professionals? Figure your audience out and use this as a foundation for your work. 
Do proper research
It's important to do proper research when writing blog posts. Make sure you get the facts right, the statistics are accurate, and the names of people or events are correct. Not only should you pique your audience's interest, but you must also win their trust. Proper research also establishes your credibility as a professional, an expert, or a person of influence. 
Include subheadings and bulleted lists
Subheadings and bullet points make your blog posts much easier to read. This will allow your audience a chance to absorb and parse through your work easily without any conflict from their end. 
Add images to your post
Images make your blog posts more interesting, especially if they show facts and statistics. Include one or two images in your blog posts, and make sure they're clear and relevant. You can post your own artwork or make use of graphic design platforms if you don't have a graphic design artist on your team.
Optimize for SEO
Remember to optimize your blog posts for SEO; otherwise, your posts won't get the views they deserve. Search engine optimization (SEO) ensures that your blog posts make it to the top results of search engines. So the more you optimize, the more chances you'll appear on the top page.
Great tools you need when creating blogs and articles
Canva

– Canva is a comprehensive graphic design platform that lets you design all kinds of graphics. You can use this platform to easily create high-quality banners and graphics that can go with your blog posts. 

Hemingway

– Hemingway is an online editor tool that helps writers ensure that their work is readable. It highlights passive voices and complex sentences, gives suggestions, and more. It also provides a readability score ranging from 1 to 15, with the lowest representing simple and precise writing. Use Hemingway to make sure that your audience can absorb your work easily. 

Online Calendars – Online calendars such as Google Calendar or iCalendar can help you keep track of the blog posts you'll write and publish. This can also help your team synchronize your work. 

Google Trends

– Google Trends analyzes the popularity of top search queries in Google Search. It can help ensure your blog topics are on point and see how your keywords are faring in terms of search volume. 

Click to Tweet

– Click to Tweet is a tool that gives you the ability to direct your audience to share a specific sentence or passage from your blog posts on Twitter.
Did you know that 45% of people watch more than an hour of Facebook or YouTube videos weekly? Without a doubt, videos are a great way to engage with your audience and are a surefire way to get exposure. Whether you're an emerging vlogger or a business looking to push out video content, you need to be efficient to create impactful outputs.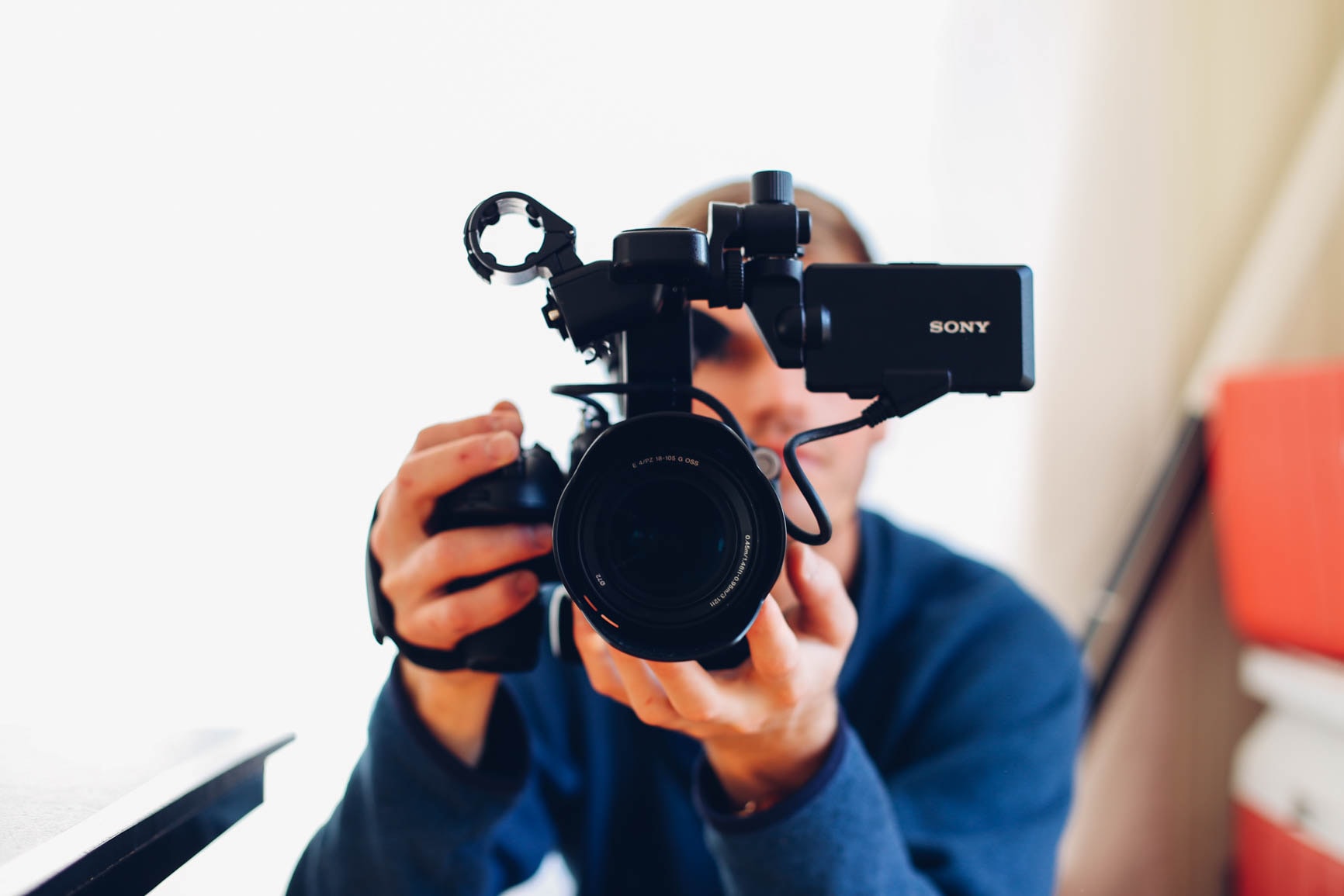 Things to consider when creating video content
Your brand
Whatever video you create, keeping your brand in mind is essential. Determine if they fit what you stand for and if they're aligned with what your business or platform is all about. 
Purpose or goal of the video
For every video you create, make sure you consider its purpose or goal. Are you aiming to educate or enlighten? Is this particular video only for entertainment? Is your goal to inform and encourage readers to patronize your services? Take note of these things and keep them in mind as you create your video content. 
Your target audience
Knowing your target audience is, of course, an advantage. The more you know your audience and understand their perspective, the more you'll be able to come up with great content worth sharing. Know their age, their likes and dislikes, the topics they're following, and more. 
The script
It's essential that you have a solid script for every video, no matter what kind of video it is. A clear and concise script can help you focus on the topic and help your viewers understand and absorb your content better. 
Captions or subtitles
Contrary to what most people believe, captions are vital to your video content. They might be the reason why your Facebook videos are not getting enough engagement, and they also happen to be an effective way to improve the video marketing strategy of your business.
Your chosen platform
Make sure you know which platform you will be using for your video content. If you're a dedicated vlogger, YouTube might be your primary platform. If you're a business, your best point of action might be to identify which platform you have better engagement with. Post your video content there so you know you'll have the best views and engagement you can get. 
Helpful tools when creating and publishing videos
Shotgun microphone – A shotgun microphone is a unidirectional microphone that points directly to the speaker. It's perfect for close-up personal vlogs and interviews.

Professional selfie stick – Use a professional selfie stick in daily vlogs and impromptu videos conducted outside. It will help stabilize the camera and give your videos a better perspective.

Free transcription service – A

free transcription service

will allow you to transcribe your videos and help you put captions or subtitles. It uses the best online audio-to-text conversion engine in the market to generate free transcriptions you can then use for video captions. 

Online teleprompter – Teleprompters can make your daily vlogs or sponsored videos flow and sound better. Fortunately, there are free online teleprompters you can utilize

whenever

you're filming a video.

Screencast or screen recording programs – Screencast or screen recording programs are great for how-to videos, tutorial videos, and step-by-step guides. These allow you to share or record your screen,

giving

the audience an up-close and personal look.
People love infographics. Visuals like charts, graphics, color design, and images increase readership by 80%. This makes it a great way to keep everything fun and interesting while presenting helpful information to the public.
Whether you have a business or you're a professional in a technical or crucial niche, you can utilize infographics to share knowledge. You can also use them to share how-tos and tips as an influencer. This is a great way to establish credibility and trust with your audience. With infographics as your content, people will look up to you and trust your brand and presence.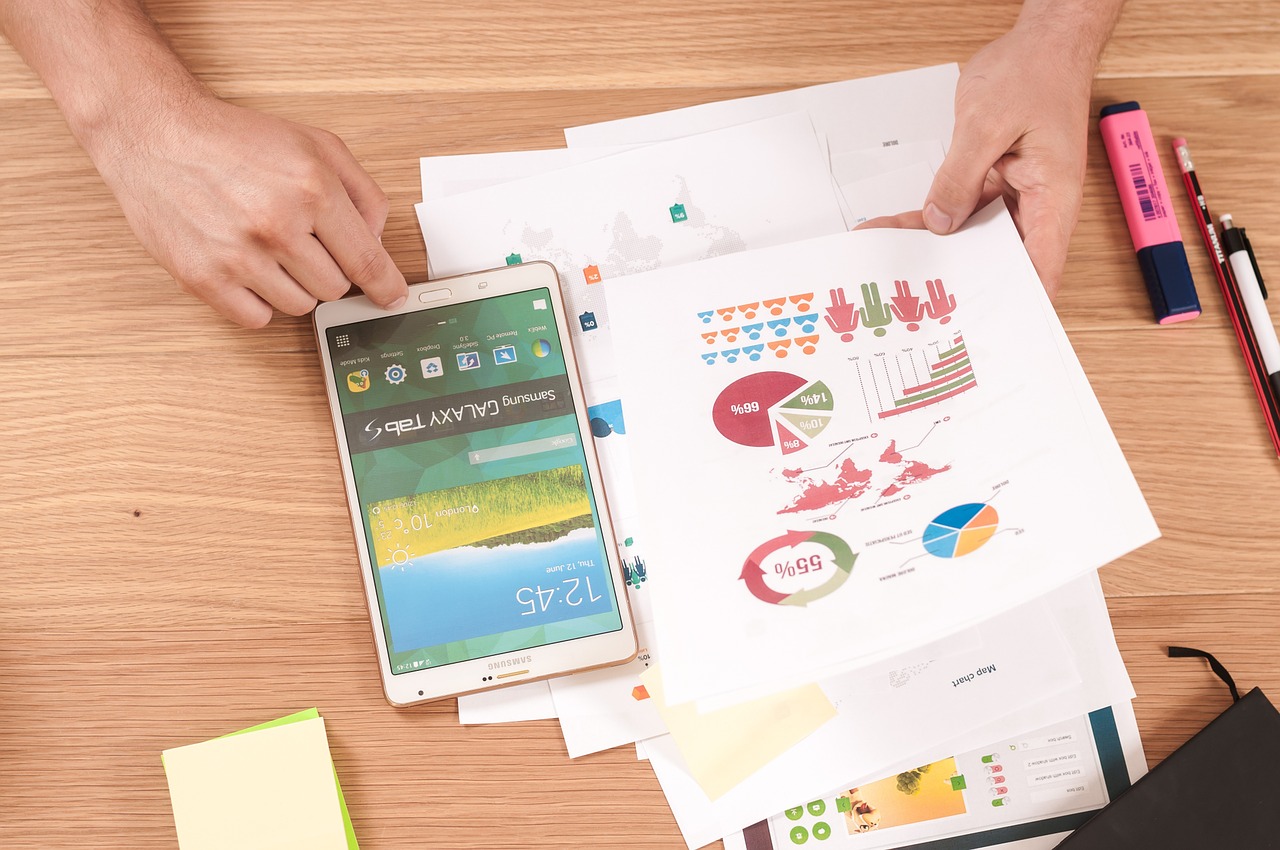 Steps in creating infographics
#1 Research 
Infographics are used to show and highlight information. So before anything else, you need to do your research. Get your facts right and make sure you're sharing nothing but accurate and helpful details. Otherwise, you risk publishing fake information and confusing your audience. 
#2 Visualize it
Before you arrange or lay out your infographic, you need to visualize it. Picture where texts will go, where the diagrams or graphs will be placed, and how they will look when you finally post them on your website or on social media platforms. 
#3 Write your outline
The next step is to write the outline of the text content of your infographic. Too much and too little can jeopardize your work. There should only be enough text on the graphic that will supply the necessary information to support charts, diagrams, or graphs. 
#4 Do the layout
Once you're satisfied with the outline of your content, it's time to lay them out as a proper infographic. Refer back to what you initially visualized. Use that to guide you, and don't forget to make adjustments along the way. 
#5 Add your style 
Now, you can finalize your infographic and add your style, preferably something that goes with your brand. This includes the font, the colors, and more. It's still important to think about the purpose of the infographic, though. If you're sharing somber news or serious information, you don't want to use fancy fonts that will betray the tone of your infographic.
Online tools that can help you create infographics
If you're looking for ways to boost your authority and status in the industry or business, podcasts are a great way to do so. Podcasts allow you to share your knowledge and expertise. It also lets you provide value and entertainment to your audience like no other. With the number of Americans listening to podcasts every week increasing 175% over the last five years (roughly 90 million listening to a podcast each month), you can easily grow your audience and get established as a thought leader or an expert.
Content like this requires a lot of hard work and research. You have to be prepared to start a podcast and have the resources and tools to get you going with your content creation.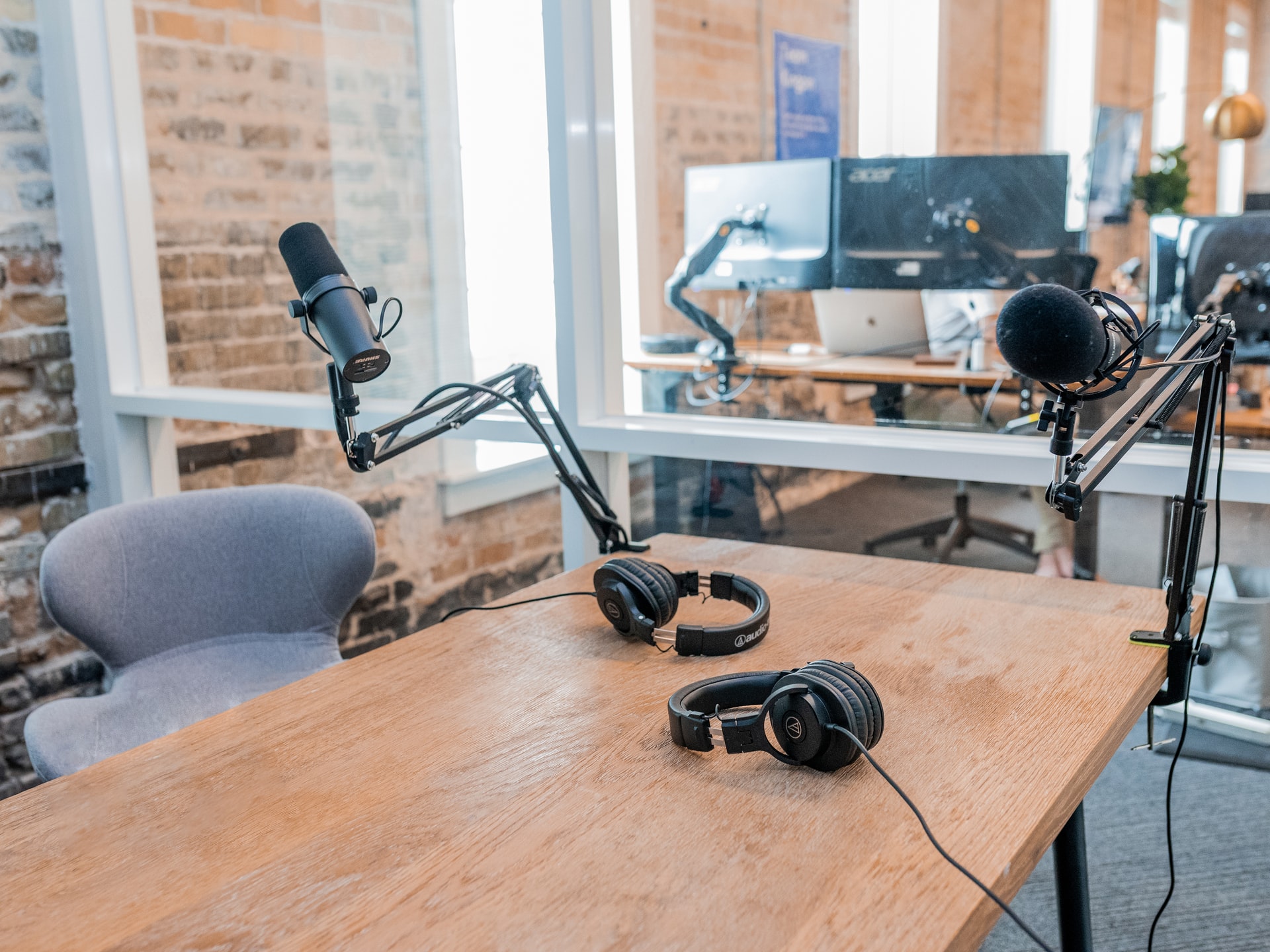 How to start a podcast
Come up with a concept
First, you need a concept unique to your business or your brand. What's the main theme or purpose of your podcast? What will you be discussing in the different episodes? How will you catch the attention of your audience and give them the insights they need? Think about these as you come up with your podcast concept.  
Design your brand
Once you have your concept down, it's time to think about your podcast's brand. Design your podcast logo or art, review your media kit, create a short and long podcast description, and more. It also helps if you come up with a catchy opening line or tagline for your podcast. 
Create a script or an outline
The next thing you need to do is make an outline or a script. It doesn't have to be verbatim, as it will sound too formal and stiff. Stick to a natural outline, even a conversational type of script. This also works perfectly if your podcast will involve other participants or guests. 
Find a quiet place to record
Finding a quiet place to record is one of the most important things when starting a podcast. You need to be heard clearly at all times. Unnecessary background noises will ruin the quality of your podcast and drive the audience away. 
Know how to edit a podcast
Starting a podcast also means you need to know how to edit and finalize your podcast recording. Fortunately, there are various podcast editing software out there that can help you finalize everything, from the background music to little mistakes, mixing tracks, and more.  
Find a good podcast host
The final thing for you to consider is your podcast host. A podcast hosting platform is needed as it will store your recordings and create your podcast feed. Look for the best podcast hosting platform for you. The one that will fit your needs and is appropriate for your level of experience. 
Important tools and equipment when starting a podcast
Headphones – Headphones will help you stay focused when creating an episode of your podcast.

These

can also help the editing process, where you can make sure that your podcast is as flawless as it can be. 

Microphones – It's

crucial

to get microphones that can perceive sounds and speech clearly. You don't want your podcast to sound muffled or cracked. This can affect the overall quality of your podcast

negatively

. 

Editing software – Of course, you'll need audio editing software. This will help you clean up and finalize your podcast recordings before you publish them and share them with the world.

Transcriptions – Transcriptions can help you check your dialogue or speech, go over questions if you're doing an interview, and more. You can also

use transcriptions to make your content much more accessible

, which will benefit a lot of audiences.
Case studies are stories or accounts of how your customers solved and overcame their problems using your products or services. They go beyond the usual testimonials and are more detailed and focused on real customers' journeys. In the 2016 B2B Content Marketing Report, 55% of marketers said they found case studies to be the most effective content. This means that a case study is also a great choice of content for both new and established businesses. Of course, you need to make sure that you're writing convincing case studies that will get the attention of your potential customers.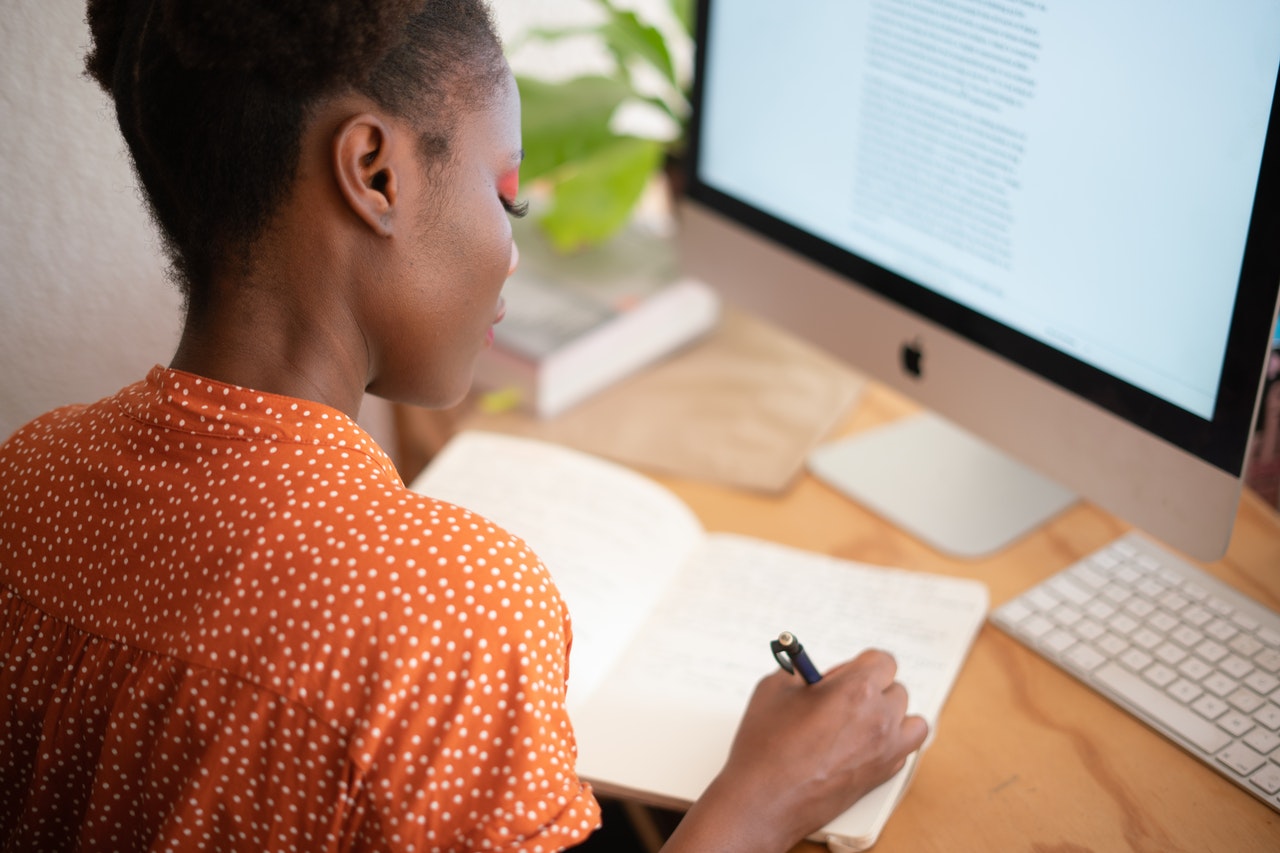 Tips for creating a case study
Tell a story
Simply put, case studies are stories. Your case study should be a compelling story that features your customer as a protagonist who overcame adversities through the help of your products or business. With case studies, following the basic story outline will also help you make it convincing. This includes an introduction, conflict, rising action, climax, falling action, and resolution. 
Make it easy to read
If your case study is nothing but blocks of text, your audience might lose interest immediately. Your case study should be easy to read and understand. You can do this by including proper headings, bullet points, images and infographics, bold texts, and more. 
Make sure other customers and audience can relate to it 
Your case study focuses on a specific customer's journey, but that doesn't mean you can't make it relatable to others. Point out their needs and their pain points and appeal to them. You can also share common challenges or upcoming conflicts in your industry.  
Add facts and statistics
Numbers can make your case study more credible. When you add data and statistics from your customer's success story, you illustrate key points and show genuine evidence, thus making your case study more persuasive and compelling.  
Repurpose your case study
After writing and publishing your case study, repurposing it is a great way to push out more content and reach other audiences. Turn it into infographics, rewrite it into a blog, talk about it in your podcasts, and more. Repurposing your case study into different formats will allow you to reach other audiences on other platforms who might need your information.
Tools that can help you while writing a case study
Grammarly

– You'll need a handy tool that will help you keep track of spelling, grammar, as well as the tone and voice of your case study. Grammarly can pinpoint mistakes and give you better suggestions. It also helps make sure your writing is concise and clear as it can be. 

Recorder or phone – A recording device or your very own phone can help you obtain verbatim quotes or accounts straight from your customers for the case study. 

Google Drive – An online file storage and organization service like Google Drive is beneficial when it comes to syncing and keeping track of your files and documents for your case study.
Creating content that will catch the attention of your audience is never easy. But with the right methods and tools, you'll be on your way to a better content marketing strategy for you or your business. Take everything here into consideration and let these guide you as you create content.